①PVD
Stainless Steel single stud with PVD finish AS/NZS 4586 Slip Rated 68/5000
1.The color will be uniform which remains persistent.
2.PVD colour choice:black, gold, blue, gray, etc..
This PVD style is with high cost.
②New coating(Spraying)
Stainless Steel single stud with spraying finish AS/NZS 4586 Slip Rated 68/5000
Thick coating, can be used Anti-Slip plastic powder to increase Anti-Slip.
This spraying with low cost and high value.
PVD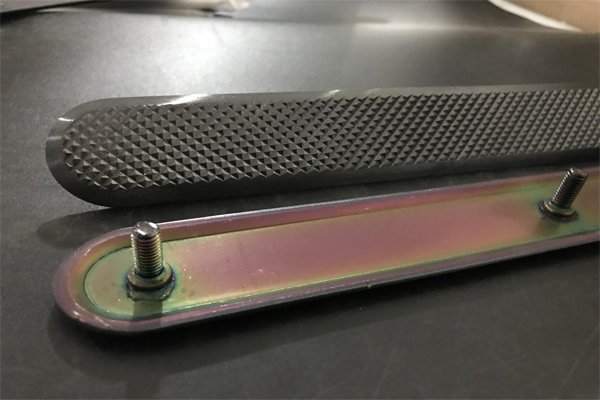 Black coating