The Details of stainless steel strips
DIMENSIONS: 280mm x W: 35mm x Thickness:5mm
FINISH: Brush Polish
FIXING METHOD :Drill and Glue or Press plug
TACTILE TYPE: Directional
LOCATION :Indoor, Outdoor
MATERIALS: 316 marine grade stainless steel / 304 Stainless steel
LUMINANCE RATING: Wet: 35.18 Dry: 38.45
SLIP RATING : R10-R12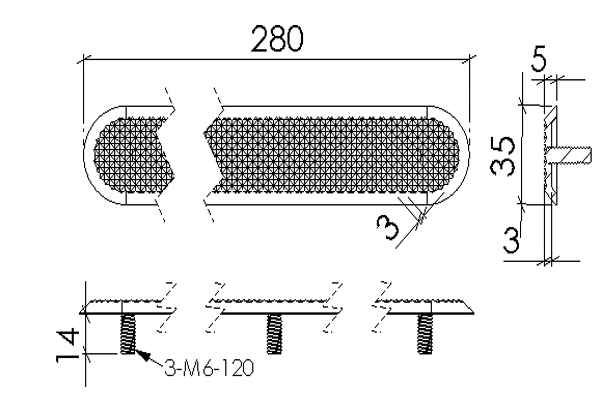 The Advantages of stainless steel strips
1.Diamond Surface ( Cross Hatch Pattern) Directional Strip is always the most popular .
2.All of our strips are milling ,the whole is shiny.
3.Anti-rust: all of our products are made from new stainless steel sheet, all the ingredients conform to the National standard.
4.Any size is available, fast delivery , no mould charge
5.Pattern size : 2.4*2.4mm, 3.0*3.0mm ,4.0*4.0mm
Packing:3pcs per carton, 3000pcs /Pallet

Please refer the Gallery for More pictures.