The Details of stainless steel studs
DIMENSIONS: Outer Dia: 35mm x Top Dia: 25mm x Thickness: 4.5mm
FINISH: Machined
FIXING METHOD :Drill and screw
TACTILE TYPE: Warning
LOCATION :Indoor, Outdoor
MATERIALS: 316 marine grade stainless steel / 304 Stainless steel
LUMINANCE RATING: Wet: 35.18 Dry: 38.45
SLIP RATING : R12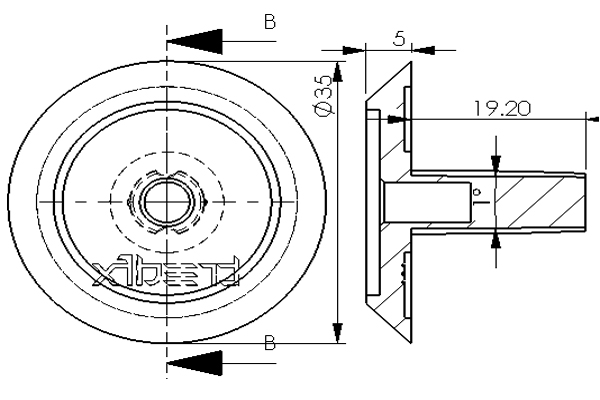 The Advantages of stainless steel studs
1.Yellow and red outer ring are the popular .
2.Circle ,sunflower ,flat stainless steel top are all workable .
3. Plug fit stem for installation ,save the glue and the clean time .
4.Fast Delivery,5-25days lead time.Our Monthly output is 200,000-300,000 pcs directional indicators .
5.All of our products don't do the mould for the surface . Any quantity are processable .
6.Any size of the stems are workable without mould , As the different installation , there are many different stems ,( carpet stem , long screw stem , regular stem )
Packing:720pcs / 800pcs per carton, 30000pcs /Pallet

please refer the Gallery for More pictures.